News & Events
Reopening
July 6, 2020
After nearly 4 months of closure, we are planning to re-open on Monday, July 6, 2020
Please follow our calender link to see daily updates
Hope to see you soon!
Daycamp Reservation NOW OPEN!
Register now for our Summer 2020 Sessions / Visit the page! (click the pic!)
February News:
February! The coldest month of the year - so why not try the hottest spot in Laval - Darkzone! Even if the chills, ice, snow and minus degree temperatures prevail outdoors, Darkzone is always the hottest place around. After playing a few games in the arena, you will have worked up a sweat and forgotten all about the miserable weather.
Now is the time for Hockey teams to make their reservations for February and next month. Playoffs are already here, and Darkzone is the ultimate party spot to finish your season. Darkzone offers a great, all-inclusive party package for Sports teams - and by far our Hockey Parties outnumber ALL OTHER SPORTS TEAMS COMBINED!! So be sure to make your reservations early so as to avoid disappointment. We except only 3 hockey Teams per DAY!
Exciting NEWS!!
We are proud to announce 3 brand spanking new Arcades that we introduced in late January: The immense 2-seater theatre JURASSIC PARK shooting thriller game, and also we are proud to announce Darkzone Laval is the VERY first property in Québec to introduce the newest member of the Raw Thrills arcade blockbuster, CRUIS 'N blast!! This massive canopy covered racing game made its debut in January and we are the first to get 2 of these sensational race car arcades! Truly the most fun you can have driving in Singapour, Madagasgar, Rio de Janeiro, Death Valley and many more thrilling courses. You like to drive? Give it a try!!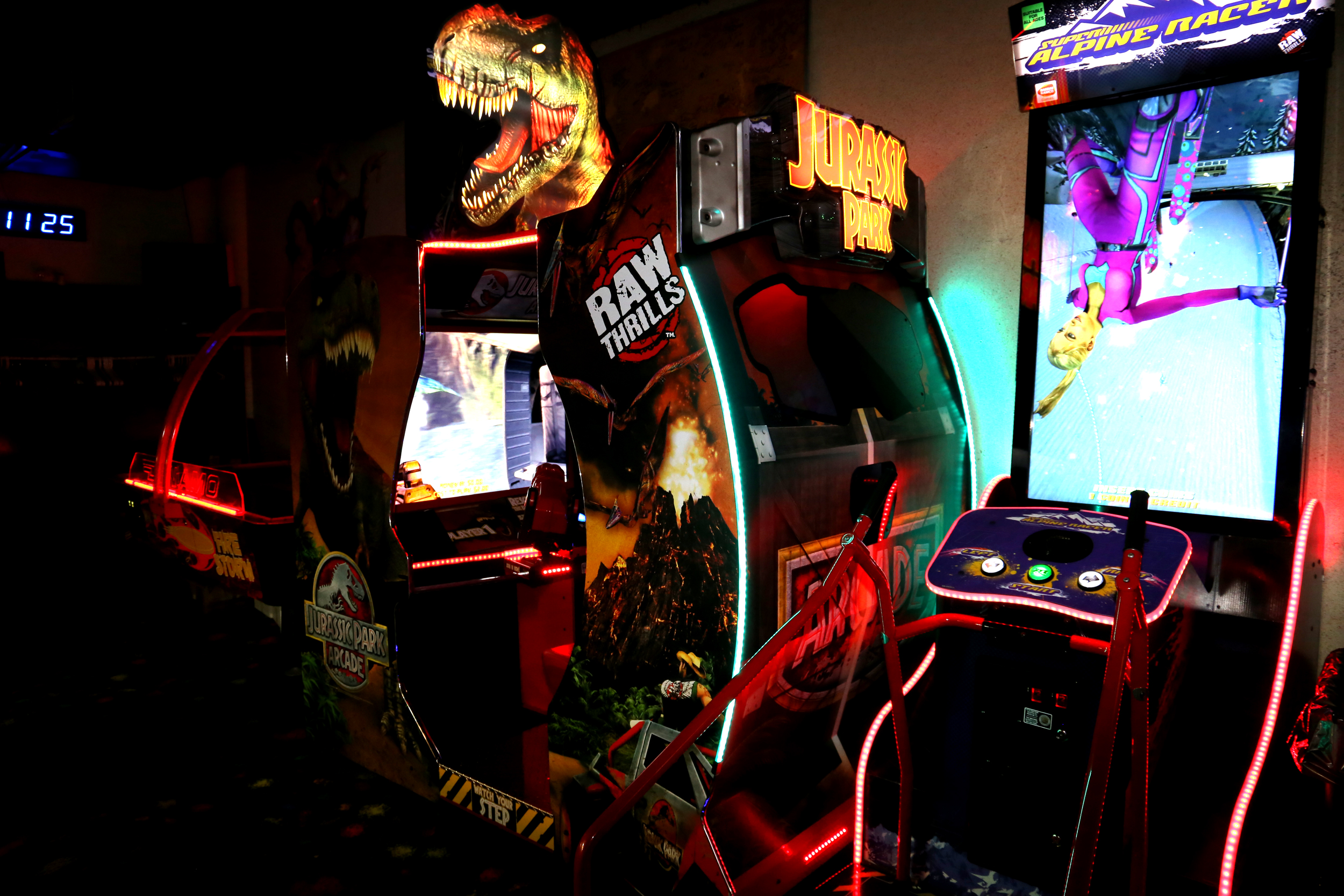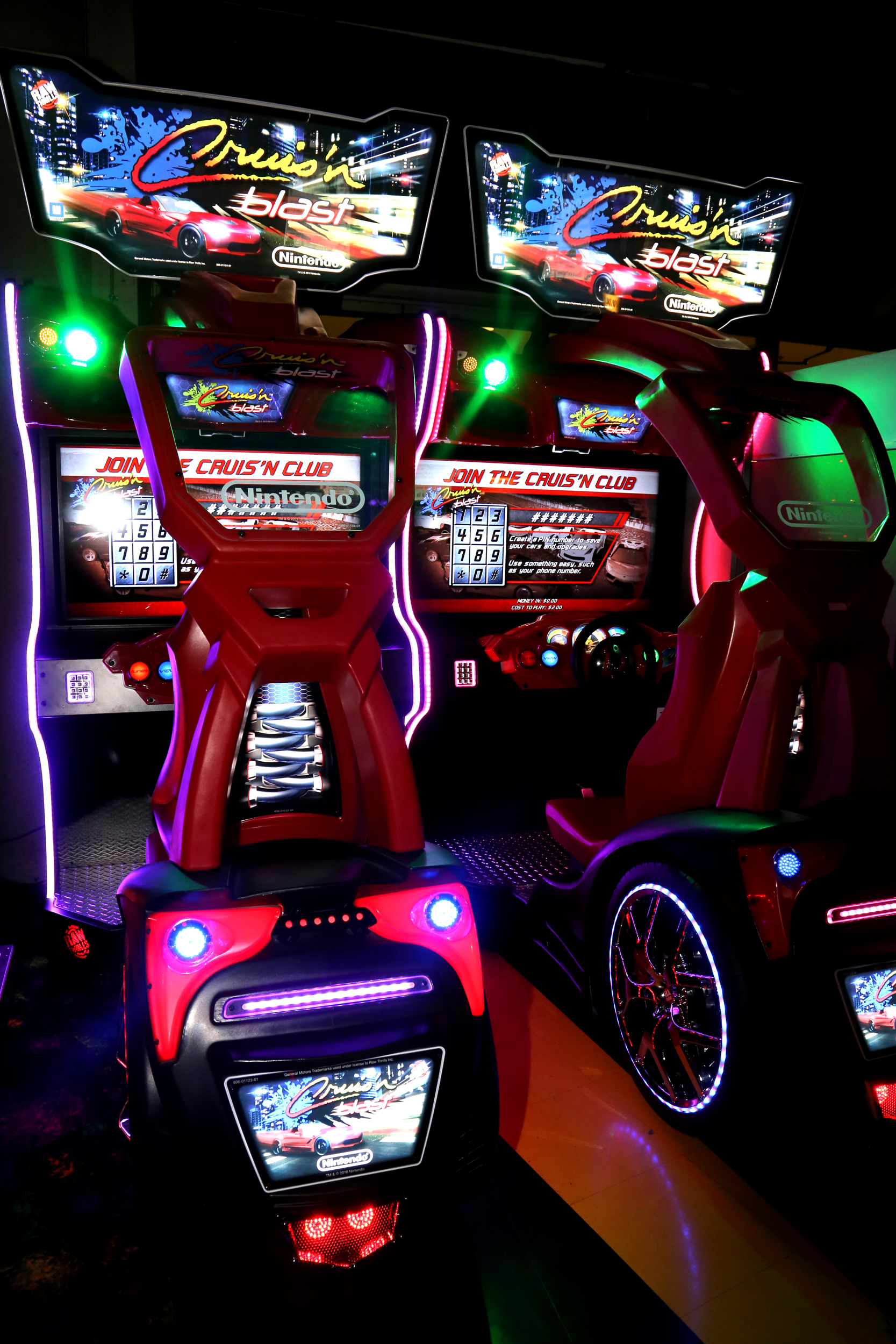 There is only one ped day on the schedule for February, that being Friday the 21st, therefore will be open at 11am that morning. Check the calendar of events to keep up to date with scheduled activities
So no matter how cold it gets outside in the gloomy month of February, rest assured that Darkzone is still the hottest place around!
Happy Valentines!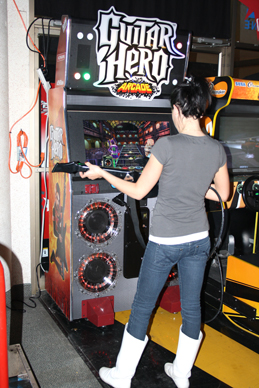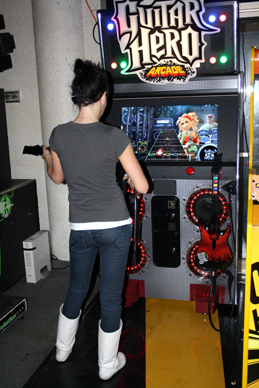 January News:
Happy New Year! 2020 is here, and now is the time for you to make all those New Year's resolutions, exercise more, stick to a diet, stop smoking, maybe even try to reduce stress. Well, if experience can tell us anything, those resolutions are sometimes very difficult to stick to. We really do start off with the best of intentions, but the follow through can get tough as the harsh, cold days of February approach.
Well, Darkzone would like to make it's own New years resolution - one that we will commit to and follow through on. We feel we did a pretty fair job throughout 2019 as you can see from the hundreds of reservations we posted on our Calendar of Events.
So, for 2020, whether we are ready for it or not, it has arrived, and the Darkzone' New Years Resolution shall be simply this: to continue our commitment to great customer appreciation and support. To make the Darkzone site a place where a birthday party, field trip, day-camp, or a visit with friends, will be a great memorable experience. One that you will want to repeat! We want to ensure that a good time is had by all the loyal clients of Darkzone, and that you will say great things about us to friends, family and co-workers. We want to work hard to make your Laser Tag experience one of the best and most unique activities you have ever done!
Darkzone first opened it's doors in June of 1991, and since then has continued to grow, to develop and learn through experience. As we approach our 28th anniversary, we want to make sure we do it with heads held high, and with a pride that we do the best possible job we can do. We guarantee, that there is no better Laser Tag experience, anywhere! Quite a claim, but we believe it to be true! We dedicate our mission as to one of continual growth, dedicated customer satisfaction and providing the newest, up to date technology available in the Laser Tag market in the world!
In keeping up with our commitment to having the best Arcades games available, we added yet another one late last year. So if you are a fan of that most famous Bat, well, we have the brand new Raw Thrills Batman Arcade. And it is COOL!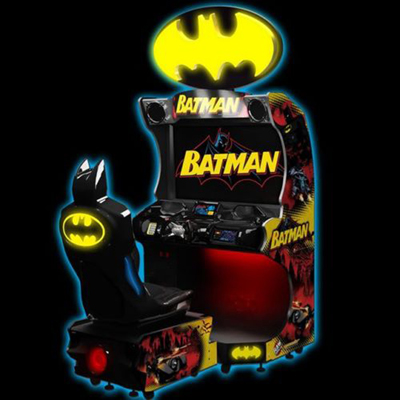 As always, we just love to mage HUGE announcements - and this one is no different. After several months of preparation and tweaking, we are overjoyed to announce that Darkzone Laval is now, the largest Laser tag site in Canada! We now have the capacity to play 3 teams of 20 players! If you were here and played on Dec 27, 2011, you helped make this a momentous event for Darkzone. History has been made!!

There is no other Laser Tag centre in North America that can make this claim. It has been incredible hard work - but a very rewarding experience!
Now, down to business. The site will be open from 10am every day in January until school returns on Jan 7th. January 6th has been designated as a pedagogical day, so we will be open at 11am on that days also. Please consult our
for daily opening hours. Although it is very cold outside, please be prepared and dressed in light clothes during your game play as Laser Tag is an extreme and intensive activity. Also, please note that on New Years Day, January 1st, 2020 we are closed.
On that note, Happy New Year everybody! And if you decide to make a resolution for the New Year, try and fit Darkzone into your plans, we are there to serve you! We are a very unique, fun filled activity that suits all ages, from 6 to 60! We realize that exercise can become boring and tedious, but after a few games of Laser Tag you will feel like you have spent an entire day at the Gym!
So, let us at Darkzone be the first to wish you the best of luck, good fortune and prosperity for 2020. From all of us here at Darkzone to all of you, our loyal clients, HAPPY NEW YEAR!!!!! And we hope to see you soon!
December News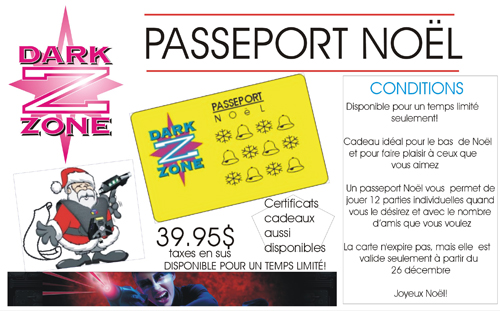 It's Christmas Time!!! The holidays are now upon us and it is the time to celebrate Christmas with friends and family. This particular time of year can prove to be quite stressful for us all, what with all the planning and preparations involved in making your personal family holiday that 'perfect' occasion.
With all the running around here and there trying to finish all of your preparations, don't forget to include Darkzone in your plans. Whether a quick, fun break for you and your family, or a convenient way to entertain visiting friends and relatives, Darkzone has the package available to fit your needs. Darkzone can provide you and your family with the fun-filled experience you are searching for!
We offer game packages for a few hours, or the entire day. And don't forget a Company activity that is fun and unique for a last minute get-together before the Christmas break. Darkzone is able to provide you with a game or meal/game package to suit your needs. We also have a great lobby to come and relax with a game of pool, air hockey, or various arcades. Dance Dance Revolution or Guitar Hero is always a fantastic, fun game to play (as long as no one is watching!)
There are no pre-assigned pedagogical days at the beginning of December, but please consult our Calendar of Events to see special, day by day reservations and activities.
Every year at the beginning of December we offer two special gift promotions. First, a Gift Certificate of your choosing (various amounts and packages available), or, for a limited time (until December 24th) the 'Christmas Passport', which is a 12 game punch-card that allows you to redeem your games anytime, presented in a ready-to-give Darkzone Christmas Card. Great gifts for the last minute shopper!
So, for this, the final news update of 2018, Darkzone would like to thank all of our loyal clients during the entire year, and extend our warmest sentiments for you and your family for this Holiday season.
So, from all of us here at Darkzone, to all of you, a very Merry Christmas, Joyeux Noël, Feliz Navidad, Milad Majid, Kala Christouyenna, Chena tova, Buone Feste Natalizie, souksan wan Christmas, Mele Kalikimaka and last, but not least, Milad Saeed wa Sanaa Mubarakah! All the best for a safe and Happy New Year! and we wish you a prosperous 2019! Hope to see you soon! :)
Peace out!

November News:
Time flies when you're having fun, or so they say, and with the vast amount of birthday parties we have hosted lately, all we can say is that the kids are having a BLAST! When you have a birthday party at Darkzone, the time flies by, and the kids get to experience a great, unforgettable birthday that they will remember for years. We know it's a success, because we see the same faces year after year! We always have limited space available, so should you like to deliver the perfect birthday, for that perfect person, think DARKZONE! (Please reserve early to avoid disappointment).
Once in a while we like to announce great news - and this month is no exception. Darkzone Laval now has the capacity for 60 players per game! No other Laser Tag facility on the planet has a higher capacity! Now, with the possibility of 3 teams of 20 players - we can accommodate virtually any size of group, school or function! Hey, even huge theme parks don't have this capacity! And once again, we pat ourselves on the back........
Well, Halloween is behind us, the clocks will soon go back, and snow is on the way! Before the holidays are upon us, now is the time to reserve for your family, group or company to come and experience the fantastic game of Laser Tag! Please reserve early, before the holidays are upon us to guarantee your particular spot in our calendar. Dates are limited, so don't leave it too late!
Here is the run-down of special openings at the site for the month of November. There are two ped days in November. November 11th and 15th are Ped Days, so we will be open from 10am. To see our complete schedule of opening hours, please go here:
IAs we always try to improve our site to provide the ultimate in customer satisfaction, we are pleased to announce the installation of two new Arcades - the first from the extremely popular AMC channel series with the same name:
The Walking Dead!! Halloween may be over - but we can still manage to conjure a few goosebumps! :)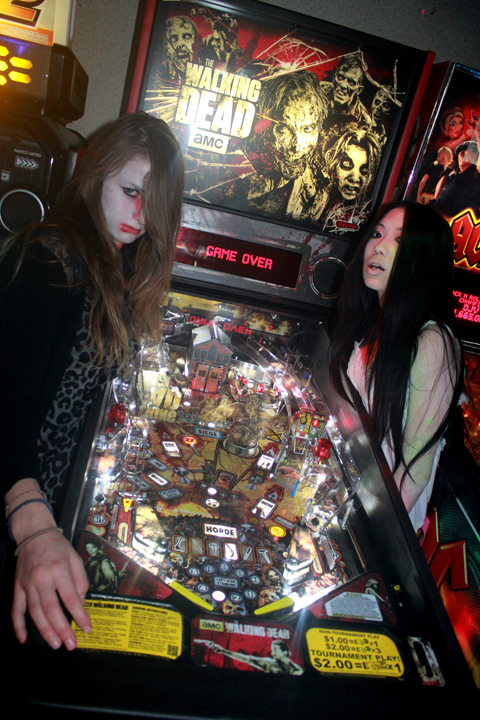 The second new Arcade we brought in is a huge success and a great game for all fans of skiing - Raw Thrills 'Alpine Racer'. A wonderful interactive Arcade with a beautiful 55 inch LCD screen.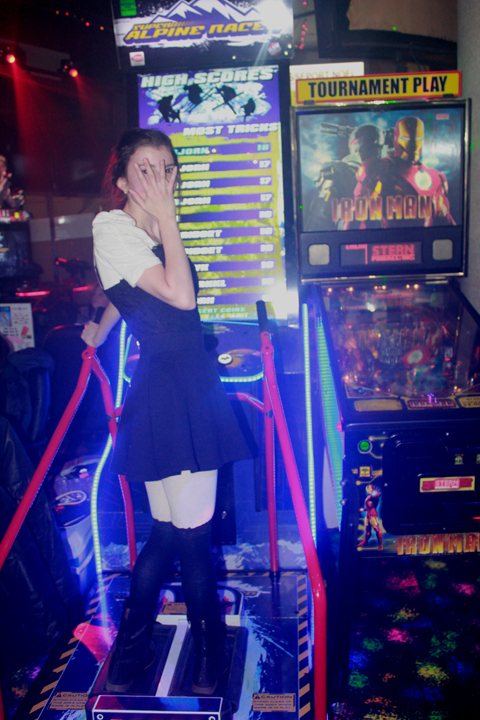 And don't forget Guitar Hero, Dance Dance Revolution, Mario Kart, Aliens Extermination, Batman Racer as well as Pool Tables and Air Hockey! Just a short time age we also installed Nicktoons Nitro with Spongebob and all his friends. With all this action, who wants to chill outside in the freezing cold when you can chill inside at Darkzone with all this fun!
Even though the weather outside is getting chilly, please remember that laser tag is a very strenuous game, and after 18 minutes of intense adventure you will be very hot and sweaty. We do offer locker rentals for your coats and personal effects for a cost of $4 per day. Usually 2 or 3 people can easily share a locker.
So, as we slowly advance toward the end of the year, all of us at Darkzone hope you take the opportunity to drop by, say hello and have a thrilling game of Laser Tag, at the premier Laser Tag Centre in Québec - Darkzone Laval! And don't forget, we also offer a large selection of some of the most fun games in the Arcade industry! See ya soon!
On a final note, we would like to pay respect to a special date in November, that is Monday 11th, Remembrance Day.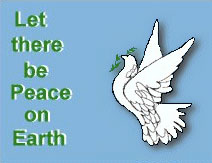 October News:
October has arrived! The month where we have three very important dates. The first, is the very first day of the month of the month, October 21st which is the Federal election election and a global Ped Day. The second, Thanksgiving week-end, and the turkey! The third is the very last day of the month - Hallowe'en! School is now fully underway, and our new schedules have been implemented. There is certainly a chill in the air in the morning, and coats have become a basic necessity. So now that summer is officially over, we forge ahead with our Autumn updates.
At Darkzone we will be open for the entire Thanksgiving week-end, and open Friday the 11th through Monday the 14th at 10h00 am. Friday the 20th and Monday the 21st are also designated Ped Days, so we will also be open early as well. We are also open election day, October 21st at 10H00.
This past September was by far a record month for us in our past 28 years of existence. We had full capacity for birthday parties on every Saturday of the month - and it many parties were not able to celebrate at Darkzone as we ran to maximum our capacity. October is looking very much like that - so reserve early to avoid disappointment.
We had a crazy idea a while back - and it involves one of our most popular products, SLUSH! Now nearly everyone likes that icy cold drink, especially right after a particularly hot, energetic game of Laser Tag. Darkzone Laval does SLUSH, but not like anyone else, we do it with a serious twist. Try one of our more than 50 exciting exotic flavours, ranging from Peanut Butter, to Cheesecake to Marshmallow. Crazy, crazy stuff, indeed! Check out the menu: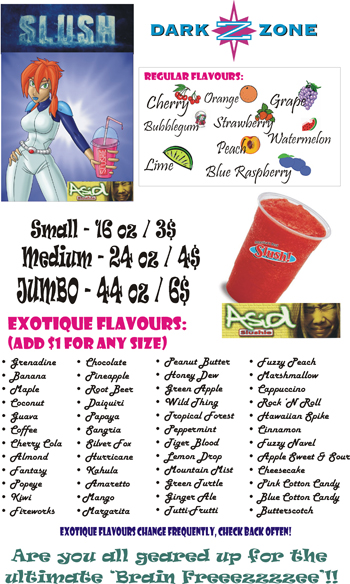 Please remember that the site only closes at 17:00pm in the afternoon during the week (except Fridays) as long as there are no school holidays or ped days. Also take note that on Thurday, October 31st, Hallowe'en, we will be closed. For a daily schedule of Darkzone hours, follow this:
The last bit of business is to wish everyone a Happy Thanksgiving and a spooky Hallowe'en!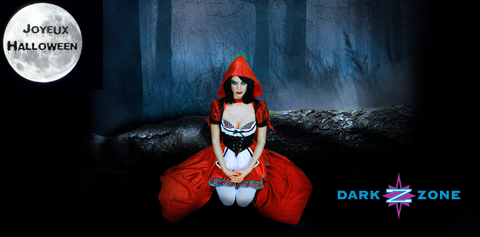 September News:
September is here. The month where we all realize the long, hazy days of summer are behind us, and it is time to get up early, go to school, and DO HOMEWORK! Well, life is not that bad, and the first month back at school can be fun and exciting, as all new things tend to be, like an adventure. New classrooms, new teachers, and of course, new friends. And to say a final farewell to summer '19, a small reminder, the first official day of Fall is Monday September 23rd.
Darkzone, the site, and it's staff now get to breathe a sigh of relief as the opening hours go back to normal. We now have a chance to repaint, repair and rebuild. We have had so many (in the 1000's) players through the site all summer, we need the extra down time to fix up all the little bruises our busy site gets during the long hours of the summer months.
Our regular opening hours go into effect as of September 3rd. We open during the week at 11am, and close at 6 pm, with a closing time of 23h00 on Fridays. Saturday and Sunday times remain the same, to view complete daily hours please click here:
Monday, September 2nd is Labour Day, and a public holiday. We will be open early at 10h00 am.
There is one designated school pedagogical day in September, on Friday, the 20th and we are open to regular clients at 10am.
September is also the month where birthday party bookings make up the majority of our week-ends. Please don't wait till the last minute to make your special reservation! On a special note to school organisation committees - we are deluged with calls for reservations for the entire upcoming school year for field trips, daycare pedagogical days and special outings. You need to prepare your calendar early and reserve for your school. Most schools use the same calendar dates for activities, and our space is limited! Call 450.978.9922 to reserve.....
From all of us here at Darkzone, to all of our loyal clients throughout the summer months, Thank You for giving us the opportunity and privilege of serving you, and we hope to see you again soon! We also wish you a great return to school and hope that it is a fun and exciting experience. Bye for now! See ya soon!
August News:
Summer is already 1/2 over, and Darkzone is, as always, the coolest way to spend a sweltering hot summer afternoon. Understandably, Daycamps have dominated the daily schedule during the last couple of months, but August marks the end of Daycamps, (and the beginning of school!), so lineups and delays between games are rare. There are still a few days at the beginning of the month where Darkzone is full, so please check the calendar for specific daily details.
We would also like to take this opportunity to thank all the Daycamps that visited us this summer, to each and every camper that spent the day with us, Thank You, you were key to making us a success again this summer!
As always we like to keep our Arcade games fresh and challenging, and the newest member of the Arcades is the brand new Dynamo Fire Storm Air Hockey game! A regulation sized table, it has background crowd chanting, cheering and music to add that little extra to try and score on your opponent. Truly a classic family favourite in the Arcade family! Come on in and try it out!
Also, brand new this month we have 2 other exciting games, Aliens Armageddon - another Raw Thrills superstar!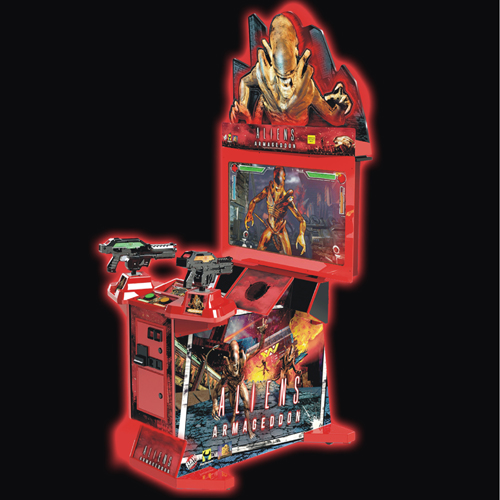 And for the more classic minded, we also brought in that fabulous game that nearly every person on the planet has played, PacMan! It also has Galaga, Dig-Dug and all sorts of other vintage favorites, like Mappy, Rolling Thunder and of course, Galaxian! Pew, pew, pew...................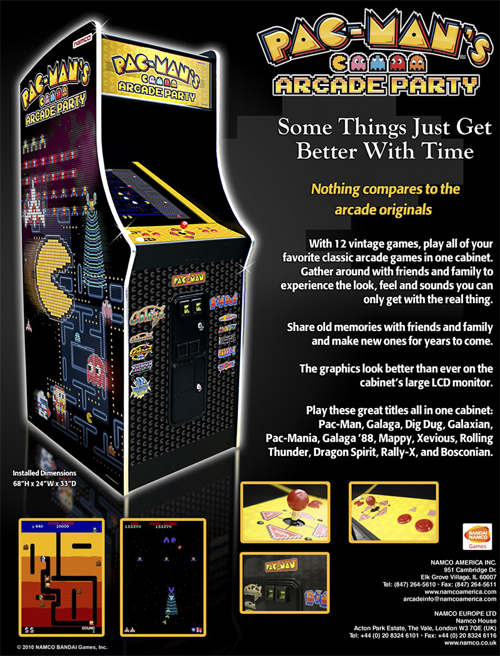 Throughout the month, (until September 4th), our opening hours still remain 10 am, daily. If you know of a group of friends, company, organisation, co-workers, ect, that would like to throw one last get-together before the fall school calendar starts, remember, we have special packages that cater to all forms of groups. Call us at 450.978.9922 and speak with a Supervisor regarding a reservation.
Well, that is this month's update. Thanks to all the great kids that came to play at Darkzone this summer, and we hope to see you before it's time to fill your back pack with books instead of food and drinks! Back to school is right round the corner!!
Until then, ciao for now!
July News:
July at Darkzone marks the beginning of our summer schedule, and also the start of numerous daycamps. It is a very busy time, as most daycamps arrive right at the opening hour, and return to their camps by mid-afternoon. Although the mornings can be very busy, there is normally always room after lunch for the general public. You can always check out our dedicated reservations by following this link to our calendar section:
Summer in Québec is always a great time of year. We get some of the best weather across the country, but for certain, we also get the heat. And that's not all, an afternoon downpour can drench your outdoor activities. A trip to Darkzone will always take your mind off any inclement weather. We run games back to back, so delays are rare - and we still have the ability to play 60 players per game, the largest amount of players in North America.
Our extended opening hours are now in effect, and we are basically always open. From the start of July, until September 4th, we open Monday to Friday at 11am, Saturday at 10am, and close at 6pm weekdays, and 12:00 midnight Fridays and Saturdays. Sunday we open at 12h00 and close at 6pm.
So, come in out of the heat for a couple of games, and play the coolest game around, Darkzone! Hope to see ya soon, and have a happy, safe, relaxed and fun-filled summer break! Have a super summer, everyone!!
June News:
Hi everyone! June is here! June is also the month where we bid a final farewell to teachers, desks, school, some old friends, and take those dusty old books out of your backpack and instead, fill it with sun-screen and water bottles. Now it's time to say a great big Hello! to SUMMER! The month of May boomeranged with temperatures anywhere from freezing to 40° and just about anywhere in between, but now we barrel headlong into the intense heat and summer fun!!
Darkzone has a ton of great days planned for the summer, and although 'Daycamps Rule!', we still have plenty of fun in store for all others that want to come and play some great laser tag games. Normally the high congestion of Daycamps ends between 2-3pm every day in the week, that gives you plenty of time to benefit from our all day pass bracelets, and, anyway, who gets up early in the summer, right?
After wrapping up a very successful season of Hockey Teams, and an unprecedented amount of Birthdays, Darkzone is now ready to forge ahead with our next big event: Daycamps! This year the Daycamp season runs from June 26th through August 25th. We already have a significant number of reservations, so if your Daycamp wants to leave camp for a day and experience the fun and excitement of LaserTag fun at Darkzone, don't leave your booking until it is too late. There are already many days in the summer that are already fully booked.
Darkzone will open every day at 10 am starting on June 4th, except Sunday when we open at 11 am and will continue with the same hours through the summer and into September. Hopefully, at sometime over the summer, we will have a chance to meet and you will experience the greatest Laser Tag Centre in Québec! As we all know, June is also the month of Exams! All the hard work you put into your school year now comes to fruition in one final week of Provincial Exams. Good Luck everyone on this important aspect of your school year! This last push of effort that you put into your exams now will benefit you for the rest of your scholastic endeavours.
Don't forget another important date this month. June 17th is Fathers Day! We have many, many Birthday Parties here at Darkzone where the Fathers join in with the kids parties and try all day to keep pace. Bless them they try, they stumble and sweat and do their best but they never seem to be able to keep up with the younger ones. They do deserve an 'A' for effort though, so give them a kiss and a hug on this special day! :)
Happy Fathers Day Dad! ♥
Another important date of mention is Monday, June 24, Fête national du Québec (La Saint-Jean). We are closed that day. Bonne Fête Québec! :)
Well, that's all the news we have for this month, and are really looking forward to the upcoming summer ahead of us. Remember, we have extended hours for the entire summer, and you can keep track of our daily activities by using our daily updated
We'll be back next month to bring you all the news and updates. If you find the weather outside just unbearably hot and humid, or your plans are messed up by a summer thunderstorm, pass by for a couple of games, or stay for the entire day - we still have UNLIMITED ACCESS all-day passes for $25. Hope to see ya at the site - until then, ciao for now!
And don't forget to check out our new summer promotion! Passeport Été! Go check it now - because when summer hits, it'll be too late!
May News:
Well, goodbye ice and snow and hello heat (hey we can hope, can't we?) May marks the last full month of spring before summer arrives. Well, although most outdoor activities still haven't begun, Darkzone is the place to hang out, meet friends and play a few games at the best Laser Tag enterprise in Québec!
May is the month where we get another long week-end, that being Victoria Day (May 20th). This is a public holiday, so most things will be closed, EXCEPT for Darkzone! So on Friday, May 17th and Monday, May 20th come and stay for the day, we open at 10am.
Hockey teams still dominate our schedule on the week-ends. We have already hosted year-end parties for numerous Hockey teams, and we still have room for teams to have their wrap-up parties in May. Make your reservations early to avoid disappointment. Please remember that we can only accommodate 4 Hockey teams on any one day, so in order to have your date, please reserve early.
As stated earlier in the news, Victoria Day is May 20th. Also to note is that all schools, have designated May 17th as a Pedagogical day. Darkzone will open at 10 am May 17 - 20 inclusive. Remember, the earlier in the day you arrive, the more benefit your will get from your all day pass bracelet.
On a final note, our summer calendar is beginning to fill up with DayCamp reservations. In order to accommodate DayCamps for any given particular date, the time is now for the 2019 summer season. We have maintained the same price structure since 2000, so for your camp to come and spend a day playing Laser Tag, it's still excellent value for the money! For more info follow this link... Also, just a reminder that we have the hottest Arcades in the market, with the most popular of the moment being Guitar Hero! Pass by and test your skills at being a Rock Star!
And everyone must remember the most special day of May, that being May 12, Mothers Day! :=)
April News:
Spring has finally arrived in Québec. The snow has all melted, and now we are facing unpredictable weather, most notably terrible rain.
April is the first full month of spring, and as the weather gets better everyone becomes optimistic of the warm months ahead. Don't be fooled, Christmas is only 8 months away!!
This is the time of the year where we get numerous hockey team reservations, as the teams want to hold their year end celebration at Darkzone! We accept a maximum of 3 teams per day, so to check for availability verify on our calendar of events page here:
Please remember that the earlier you reserve, the better your chances of getting the tailored reservation you are looking for.
The month of April is one of the busiest months here at Darkzone, with many players and groups wanting to play Friday night or on the weekends. This causes a high concentration of players at the same time. We do appreciate that this may cause delays, but we thank you in advance for your patience during these high traffic episodes. Please remember that Darkzone Laval is the only site ON THE PLANET that can hold a capacity of 60 players per game at the same time!!!!!
It is not our objective to have delays between games, but when our calendar fills up, they are inevitable. Our main goal is to run 3 games per hour, with little to no wait time. All our games have a duration of 18 minutes, so that allows us to run 3 games every hour if necessary. Our Guides are extremely efficient in maintaining a 'zero' delay in double game format, sometimes ending and starting a new game within our 60 second required timeframe to maintain efficiency and a steady rhythm between the end of a match and the start of a new one. We are the largest Laser Tag centre in North America, with a capacity of 60 players per game at one time. We also lead the industry in the longest games. Here at Darkzone our games are 18 minutes when nearly every other Laser Tag has a normal standard game of only 15 minutes. So we would ask for a small amount of patience as we endeavour to adhere to our procedures of making our site work as smoothly and rapidly as possible.
The 5th and 26th of April are designated Ped days, so those particular days we will be open at 10am.
April is also the month where we celebrate Easter. So, we will open early, at 10:00h Friday April 19 until Monday April 22. We hope to see you there!!
On a final note, we would like to to invite companies to remember us in your planning for a fun filled, special company event. During the week, we are able to accommodate large groups and you have the opportunity to play 'private' games. Play at your speed, create your own teams and play at the convenience that you desire. We have hosted hundreds of companies, and all have benefitted from our fun filled activity of Laser Tag.
So, goodbye winter and Hello Spring! See you soon!
March News:
March has finally arrived, and with it the start of Spring Break! Even though it is freezing outside, the action is hot and heavy at Darkzone! If you are looking for some excitement during Spring Break, (March 4 to March 8), then Darkzone is the place to be! The all-day pass is still a fantastic bargain at $25 for the entire day.
Even though it doesn't feel like it right now, March 20th is the official first day of Spring. With winter fading on our backs, and the days are getting longer (well, lighter, anyway), if you have a special event, birthday or sports group reservation to make, now is the time to do it. Historically, this is the start of the busiest time of the year for us at Darkzone. Although birthdays make up a huge portion of our clientele, hockey teams start their year-end parties now as well. We only accept a limited number of hockey teams on any particular day, so please reserve early to avoid disappointment.
Please note that our operating hours have changed, briefly. From March 4 to March 8, we now open at 10am every morning for those that want to benefit from purchasing your unlimited bracelet earlier. Our regular opening times resumes March 18.
March 22nd and 29th have been assigned as pedagogical days for Laval schools, therefore Darkzone will open at 10 am that morning.
So, with winter nearly over, and Spring just round the corner, all of us at Darkzone hope to see you come in from the cold and drop by to play a game or two of laser, pass the day with us, or perhaps just stop in for a quick game of billiards or Dance Dance Revolution. Whatever your pleasure, hope to see you soon!
Like nearly everybody else on the planet, Darkzone Laval also has a Facebook page, so check it out. Like it if you do, leave it if you don't...........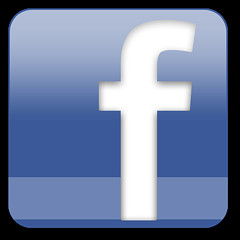 And don't forget to check out our new summer promotion! Passeport Éte! Go check it now - because when summer hits, it'll be too late!